is a bestselling author, recognized life AND business coach, inspirational speaker, & podcast host
ON A MISSION TO help people live happier, more vibrant lives.
Kristi is the founder of The Joy School, a unique, dynamic membership program designed to empower and guide members in creating more joy, happiness, success, and higher-quality energy in all areas of their lives. She has been featured in numerous media outlets, including Women's Health, Oprah Daily, Entrepreneur, Woman's Day, CNN, Medium, Mashable, and The Huffington Post. Her acclaimed first book, Operation Happiness – The 3-Step Plan to Creating a Life of Lasting Joy, Abundant Energy, and Radical Bliss (Penguin Random House), was chosen by Success Magazine as one of the best books to make you successful. She is also a co-author of two other books, Betty Boop's Guide to a Bold and Balanced Life and Inspiration for a Woman's Soul: Choosing Happiness. Her TEDx talk, The Power of Re-Thinking Happiness, has been shared across social media.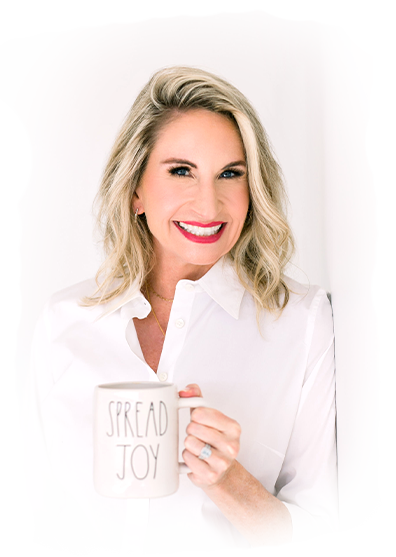 Kristi has had a life-long passion for personal growth and transformation.
In 2008, after recovering from a serious illness and some major life challenges, she discovered the world of coaching and was captivated by the positive change and incredible results that could be created. She trained as a life coach and began writing and speaking about her own personal struggles and experiences. Her straight-talking style, powerful programs, and willingness to share her own relatable stories have helped her build a large community of people working to level-up and create happier, healthier lifestyles.
Kristi has spent over 15 years extensively studying personal development, including the areas of positive psychology, the power of habits, success foundations, mindset tools, neuroscience, total wellness, and emotional fitness. Her passion for helping people create their dream lives and become the happiest version of themselves shines through in her life and work.
Prior to becoming a coach, author, and speaker, Kristi worked as a Hollywood publicist for numerous entertainment studios, talent, red carpet events, and fashion brands. She still enjoys consulting for select clients. In her early career, Kristi found herself coaching clients without even realizing it! Today, her wide-ranging knowledge of marketing, media, and business, combined with her extensive life coaching skills, makes her uniquely qualified to also serve business owners and entrepreneurs in powerful ways.
When she's not writing, coaching, or speaking, Kristi loves cooking, listening to all kinds of music, time with friends and family, theater and film, most anything involving toes in the sand or sea, and spending time with her rescue dog Mai Tai.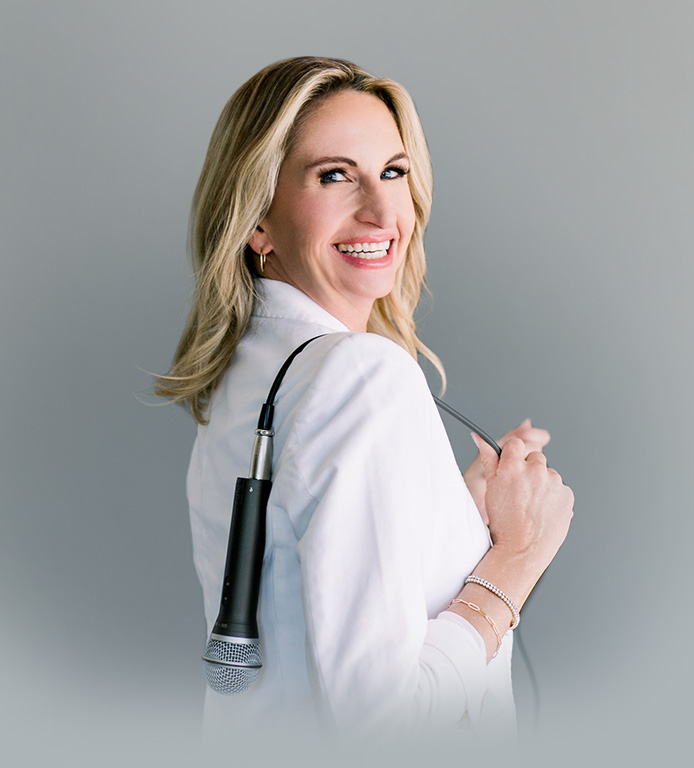 kristi delivers engaging keynotes, leads breakout workshops, and appears regularly on television and radio shows.