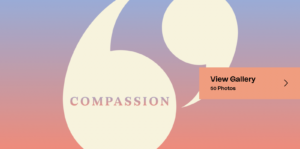 Compassion is such an important topic in our world today. Everyone is struggling in some way. When we take time to really see other's as fellow humans who are doing their best, our hearts open to more grace, patience, and love.
I was grateful and honored to be included in this piece, 50 Quotes That Will Inspire You to Practice Compassion in Oprah Daily! You can see me at #49 (along with a link to my book, Operation Happiness). View the gallery here.
Oprah and her fantastic staff work so hard to spread love, healing, and joy, and to help you live the life you want. If you don't already read Oprah Daily on the regular, be sure to check it out.
xo
Much love,
Kristi