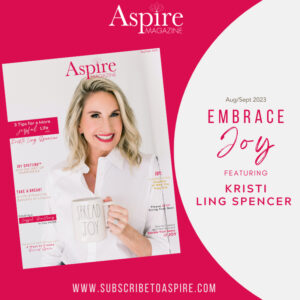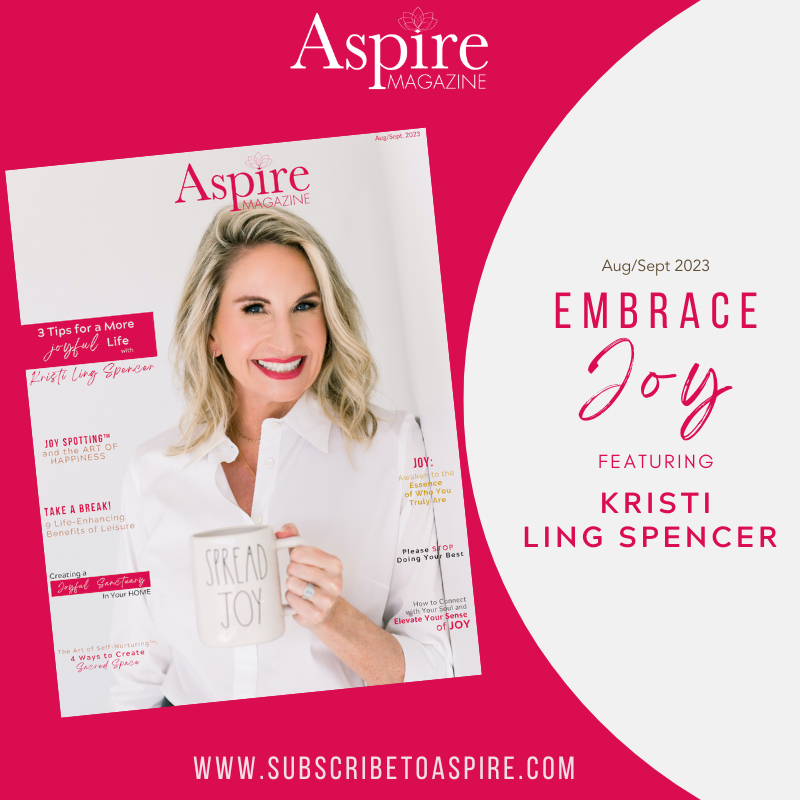 Hi Amazing Friends! I'm happy to share that in the new issue of Aspire Magazine (one of my favorite inspirational publications!), I wrote a feature story, 3 Tips for Creating a More Joyful Life, to go with my cover!
Joy not only boosts happiness and makes life more fun, it's actually a key foundation for so many things, including leadership, health, success, and overall enjoyment of life. 
In the current issue of Aspire, you can read about 3 of my favorite tips for creating more joy in today's busy, information packed world. With all that life throws our way, it can be easy sometimes to lose track of the things that bring us joy. Can you relate?
Read my article and tips here, and while you're there,  you can grab yourself a free subscription to Aspire, which has been inspiring women (and a few men!) to live their best lives since 2006. Big thanks to Aspire and its inspiring publisher, the fabulous Linda Joy (what a perfect name for what she does, right?). xo